Control Unit 
The ClinoStar is controlled by a tablet with pre-installed software.
The software allows you to adjust environment conditions (CO₂, temperature) for each ClinoStar unit independently.
You can also adjust the speed of each bioreactor from 1 to 100 rpm in 0.1 rpm steps (clockwise or anticlockwise).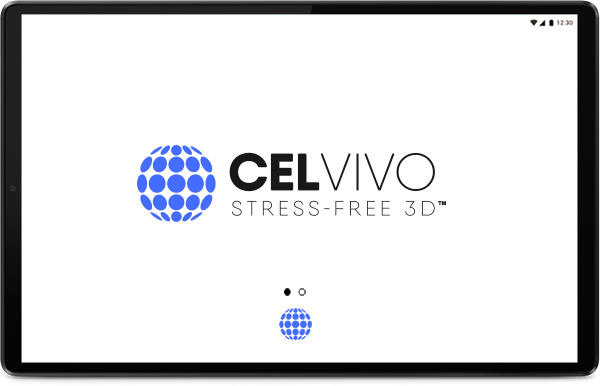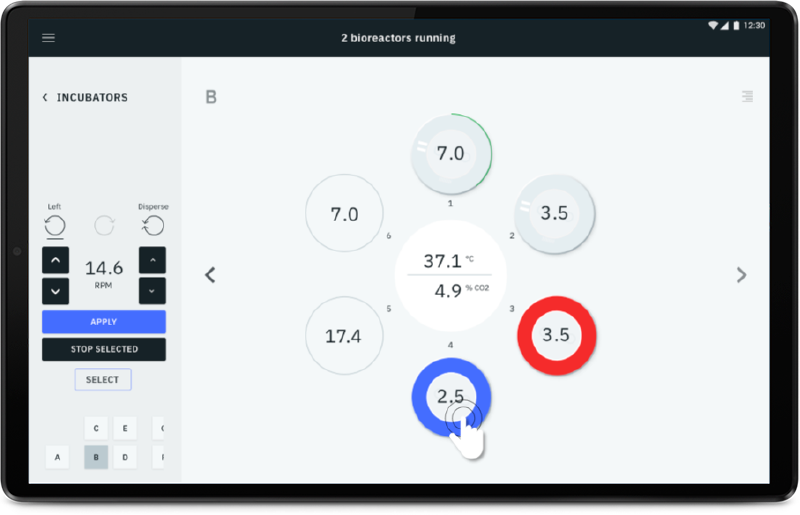 Any bioreactor can be inspected at any time so you can check how your experiment is progressing and capture images for future publications or documentation. 
Worried about infections? There's a UV-C decontamination LED to sweep the ClinoStar clean again.
The software is intuitive and optimized for working in lab conditions (bright lights, or with surgical gloves).
It allows you to control several – or many (up to 50!) – ClinoStars simultaneously.
Finally, the smooth glass surface of the unit makes it is easy to clean making it an ideal tool for the demanding conditions of the cell culture labs.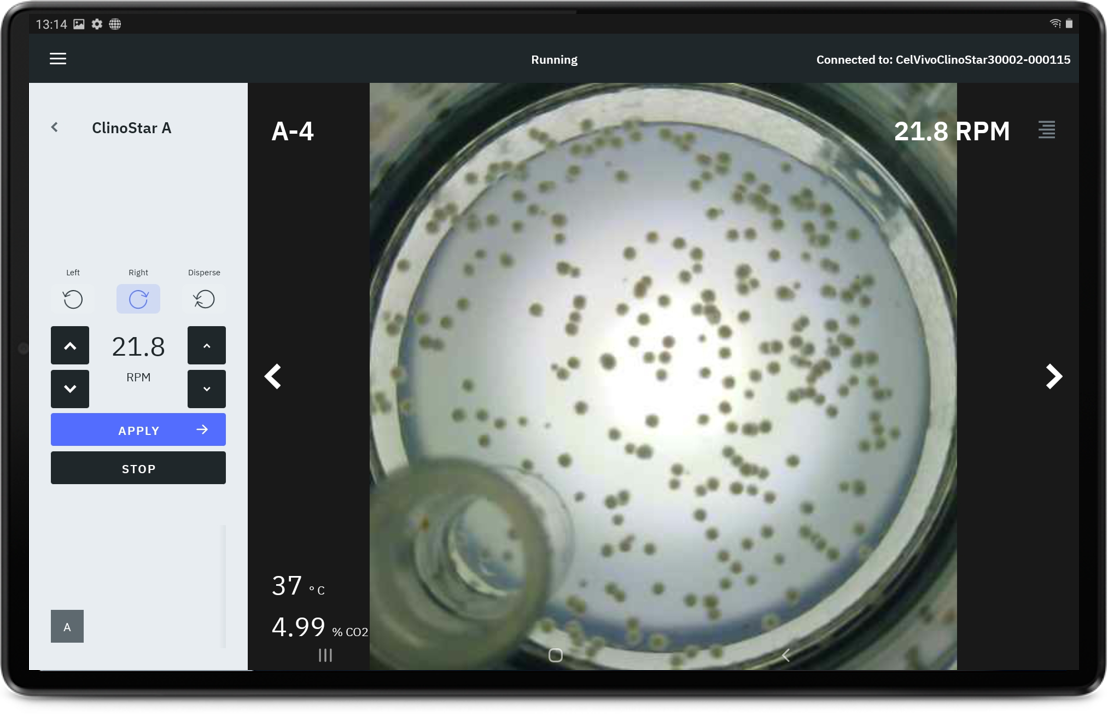 Control unit

 

Screen size

 

10,1″

Screen resolution

 

1920 x 1200

 

Processor

 

Octa-Core 

1,8 GHz, 1,6 GHz

Operating system

 

Android

 

Memory

 

32 GB

 

Battery

 

6150 

mAh

 

Card slot

 

Micro SD

 

Software information

Software release notes – press here